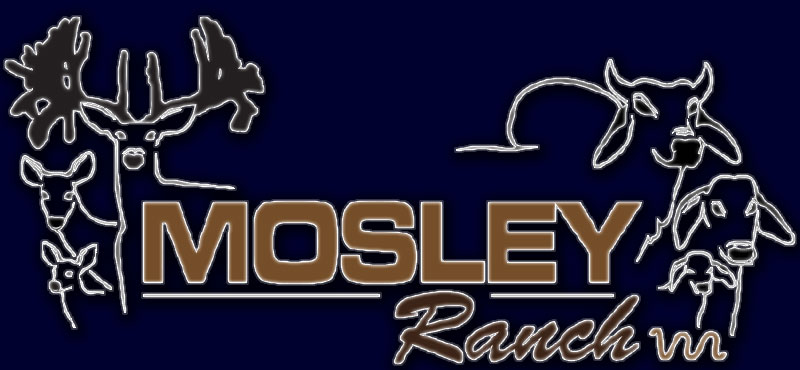 Home Page | Mosley Tree Farm | Cattle | Hunting Supplies
Deer Farming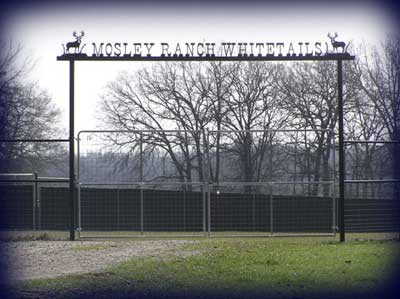 Our Deer Breeding facility is in a class of its own.
We have some of the most superior bloodlines in the industry today.
Our A.I. sires include Triple Crown, Stickers, Gladiator, Bambi Yardstick, Max Dream, Kid Dynamite, Gladiator 44, Big Boy, Green 88, Gladiator Select, MOAB, 4M Hammer, and Secret Weapon.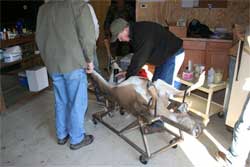 Doe being prepped for A.I.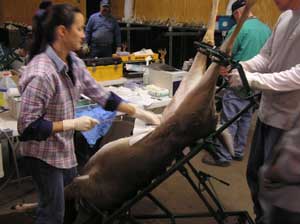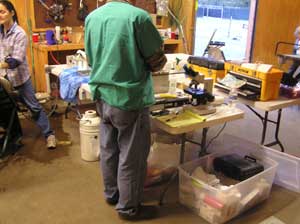 Our A.I. program has been in place for the past 8 breeding seasons and the results are phenomenal!
We laporascopically breed 60-90 does each year, with an average 75-85% conception rate.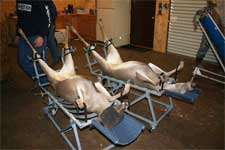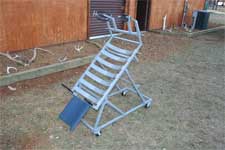 Lap A.I. Cradles FOR SALE $800
We sell open and bred does, 3 year old breeder and stocker bucks, and a few fawns.

Go to our Deer For Sale page to see some of what we have available.
The Bucks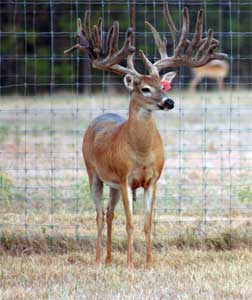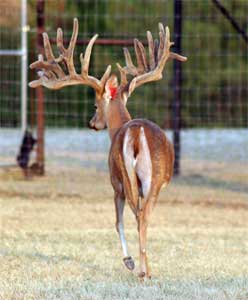 Gladiator Select
Shown at 3 years old.
Sired by Gladiator. Dam is Yellow 2, Dinero/Wild Bill.
Semen for sale @ $2000 per straw.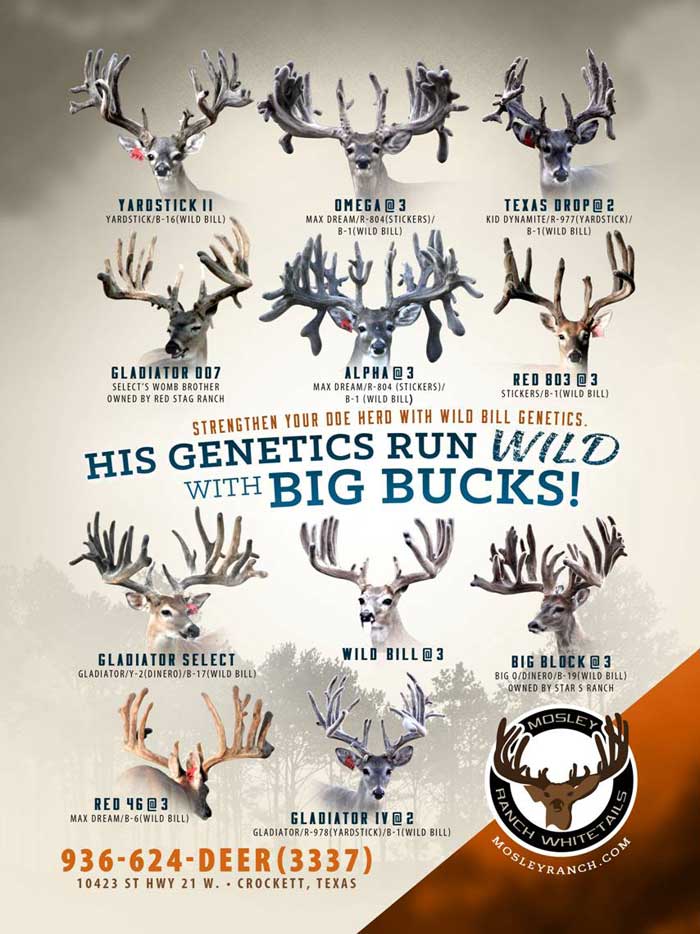 Home Page | Mosley Tree Farm | Cattle | Hunting Supplies
Mosley Ranch
10423 State Hwy 21 W
Crockett, TX 75835

Phone: 936-624-DEER (3337)
Email Us