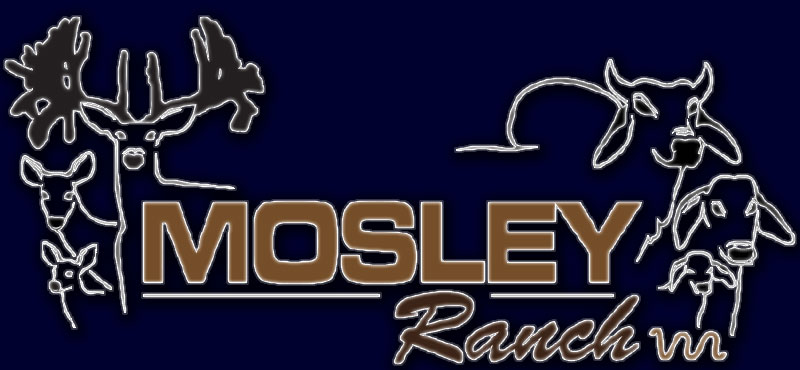 Home Page | Hunting Supplies | Skeet Shooting | Deer Farming | Mosley Tree Farm | Cattle
Deer Hunting, Fishing, Quail Hunting, Trophy Boar Hunting, and Blackbuck Hunts are available!
Deer Hunting

Trophy Buck Hunts - Bucks that score 150" to 170" Boone and Crockett

Management Buck Hunts - Bucks that score 125" to 140" Boone and Crockett
Fishing
We offer fishing on our 13 acre lake that is stocked with Florida Hybrid Bass and Coppernose Bluegill. The lake has a 200 foot pier that makes it very easy to fish. We also have several other ponds stocked with Crappie and Catfish.
Quail Hunts
Our Quail Hunts are unbelievably fun. There's nothing like watching a dog point a bird and flush him out for you a shot. All Quail Hunts are fully guided and dogs are provided.
Trophy Boar Hunts
We offer hunts for some of the biggest and baddest Boar Hogs that East Texas has to offer! Hunts are fully guided and each hunter is guaranteed a shot at a Trophy Boar. We also offer a limited number of guided Dog Hunts. Call for availability and pricing.
Blackbuck Hunts
We now offer Blackbuck Hunts. Blackbuck are one of the most beautiful animals in the world. They are native to India and Pakistan, but were introduced to Texas in the 1930's. Their diet consists mostly of grasses.This makes them an excellent addition to the ranch with all of the pasture land that exists for cattle and hay production. It's also good because there is little competition with the whitetail for food sources.
The Lodge
The lodge is very comfortable and sleeps ten people. There are two upstairs bedrooms that share a bathroom with a shower, and one downstairs bedroom with a double shower. The lodge is also equipped with a large kitchen that seats 25 people, a game room, and a nice warm fireplace. Next door there is a bunkhouse that sleeps up to twelve also.
After a long day of hunting and fishing, relax in the evening by the fire pit. Warm your feet and have a seat, while you listen to your friends tell their hunting stories or talk about how the big one got away. Hunting wouldn't be hunting without a nice campfire.

Bunkhouse
Home Page | Hunting Supplies | Skeet Shooting | Deer Farming | Mosley Tree Farm | Cattle
Mosley Ranch
10423 State Hwy 21 W
Crockett, TX 75835

Phone: 936-624-DEER (3337)
Email Us